The Best Way To Keep The Rodents In Queen Creek Away For Good
December 15, 2022
Rodents don't make it easy to enjoy your property in peace. They scurry around in haste, hide in hard-to-reach areas, and leave their droppings and urine behind. It's an unpleasant experience sharing what's supposed to be your safe place with these elusive critters.
Fortunately, Canopy Pest Control offers the most effective rodent control to get rid of these creatures inside your home quickly. We believe that all of our residents deserve to live peacefully in a pest-free environment. We make this happen by providing reliable pest control in Queen Creek that delivers optimal results. Read on to learn more about rodents, the problems they cause, and the different ways to keep them out of your house.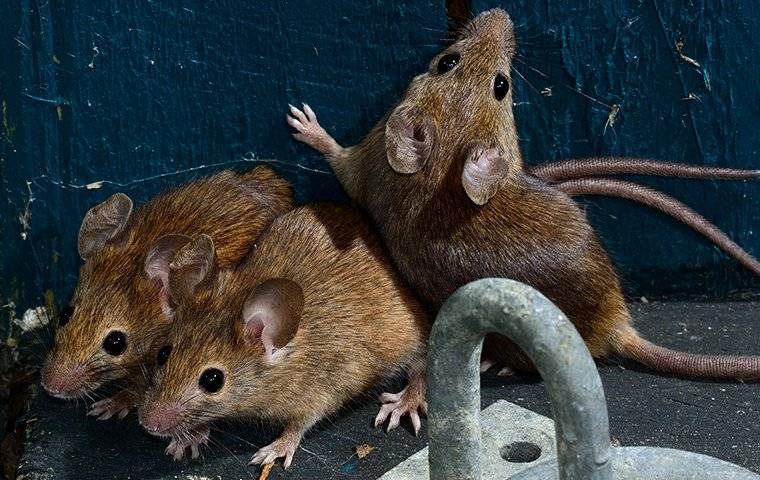 Identifying a Rodent Problem In Your Home
Not exactly sure you have a rodent problem? Many homeowners who have suspicions may not address the issue quickly because they think they're overreacting. But some telltale signs point to a possible rodent infestation that you should know. Pay attention to any changes you observe, like strange odors, gnaw marks on paper or plastic food packaging or containers, and dirt or grease tracks near the bottom of walls and along baseboards. If you've seen any warning signs, contact professionals with rodent control for further assistance.
Why Rodents In Your Home Is A Major Health Risk
Even without direct contact, rodents can deleteriously affect your and your family's health. These critters can leave behind urine and droppings in their hiding places, which can potentially cause illness if you inhale the airborne particulate matter that they eventually produce. Rodents can carry a laundry list of serious diseases you don't want to catch. This includes lymphocytic choriomeningitis (LCMV), hantavirus, tularemia, and leptospirosis. In addition, wild rodents left to run amok inside your home can chew through electrical wiring and damage your property and other personal possessions. Therefore, call professional pest specialists to schedule an inspection.
Four Simple Rodent Exclusion Tips For Around Your Home
Before considering using exclusionary methods to keep rodents out of your house, you should first focus on eradicating the existing rodents that are hiding out. The quickest and safest way to do this is to get in touch with your local pest control company to schedule a service. Once they have successfully removed all the rodents in your home, you can implement simple exclusion techniques to make sure all types of rodents stay out. We have provided four steps you can take below:
Eradicate all water and food sources.
Install metal screening to vents, windows, and doors.
Fit doors securely in their frames from top to bottom.
Fill in any openings, cracks, or gaps.
Additionally, eliminate all materials that rodents can use to build their nests. Make sure you clear away debris or yard clutter around your property to discourage rodent activity.
The Key To Total Rodent Control For Queen Creek Properties
Suppose you want to eliminate common rodents in and around your home. In that case, it's time to forego the do-it-yourself (D.I.Y.) tactics and contact professionals who know how to eliminate different types of rodents quickly to keep you and your family safe and healthy. Experienced technicians possess the knowledge and most up-to-date tools of the trade to tackle any pest problem in record time.
With 10 years of experience in the pest management business, Canopy Pest Control has been the right choice to get rid of rodents and other types of nuisance pests for our Queen Creek and Phoenix metro area residents. We offer eco-friendly alternative treatments and customize our service programs to meet your specific needs. Let us make your pest problems a thing of the past. Reach out to us today to request your courtesy inspection.