Reliable Pest Solutions For Queen Creek, AZ Homes
When owning a home becomes a never-ending list of chores on the to-do list, the last thing you want to do is try and handle pest control in the Queen Creek Metro Area yourself. When you consider the health hazards and potential damage that pests can bring into your home, you'll realize why pest prevention and eradication is a job for the professionals. Plus, when you consider how severe some of these infestations can become in so little time, you'll realize why you don't need just any pest control service, you need Canopy Pest Control.
Our Home Pest Control Process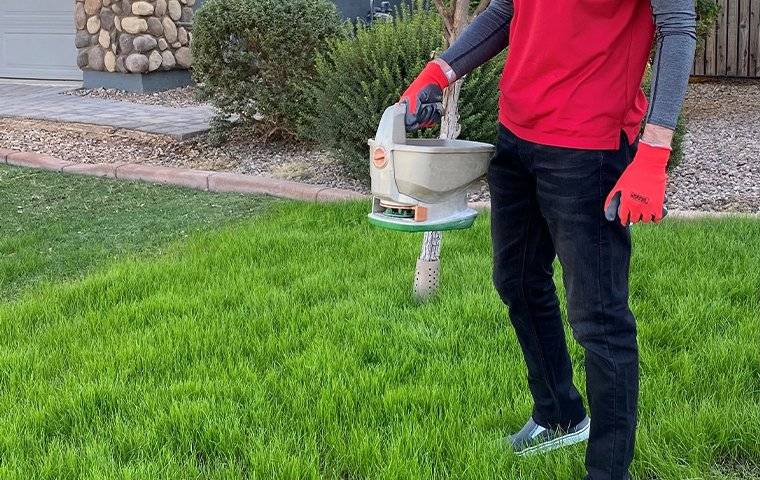 Because so many of the Queen Creek area pests, such as scorpions, cockroaches, ants, and spiders can bring such serious health threats to your property, we cater our services to preventing those pests in particular. Our general residential pest control services also include mice prevention and eradication services, as these disease-carriers are not only some of the most common home-invading pests but some of the most dangerous and destructive as well.
Our Year-Round Services
Canopy Pest Control offers a comprehensive residential pest control package that can guarantee a pest-free home the entire year. By consulting you on your current problems and scouting the property for potential attractants or easy points of entry, our professional pest technicians will not only get rid of your current issues but keep future issues from popping up as well.
Once we've eradicated any current issues, we'll recommend a specific treatment plan for your property. Depending on your needs and your budget, we'll schedule monthly, bimonthly, or quarterly treatments that will create a protective barrier against the year-round threat of pests for Queen Creek households. Plus, we'll bolster our efforts with season-specific treatments to target certain pests who only want to invade your home in certain weather conditions.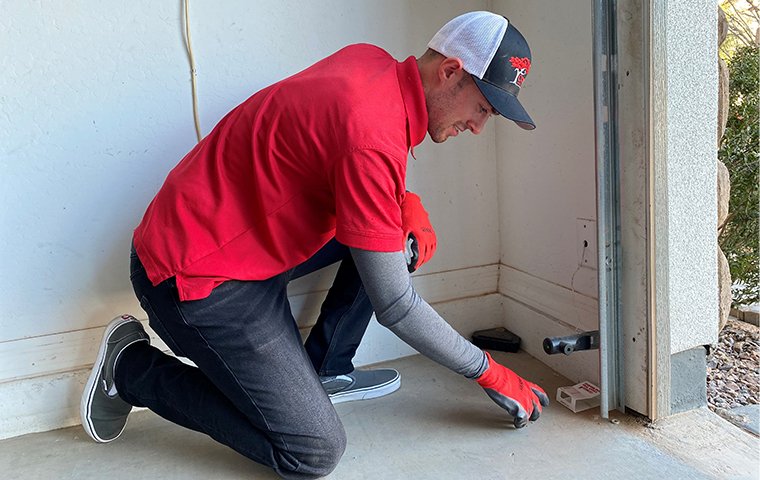 Inspection
While you might be able to realize if you currently have pest problems in your home, it can be very difficult to notice the potential for a harmful infestation before it begins. That's why our residential pest control process always starts with a thorough inspection. Our experienced pest technicians begin with a detailed inspection of your foundation, checking for some of the common signs of the local pests like spiders, crickets, rodents, and more. We'll then work our way up to the doors, windows, and eaves before providing an estimate based on property-size.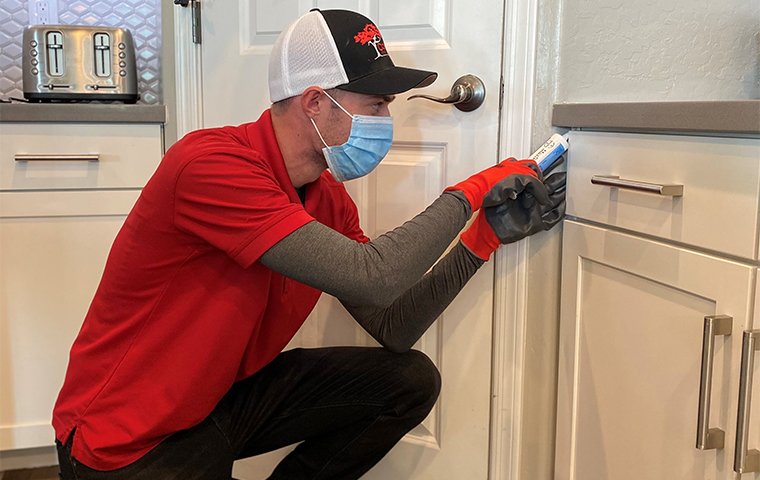 Treatment
From dangerous pests like mice and roaches to the prevalent nuisance pests that you may find in your Phoenix home (like silverfish and earwigs), Canopy Pest Control has the innovative pesticides to keep them out for good. Using organic materials pulled directly from the earth, our eco-friendly solutions are not only safe for children and pets, but they can also guarantee you a pest-free home.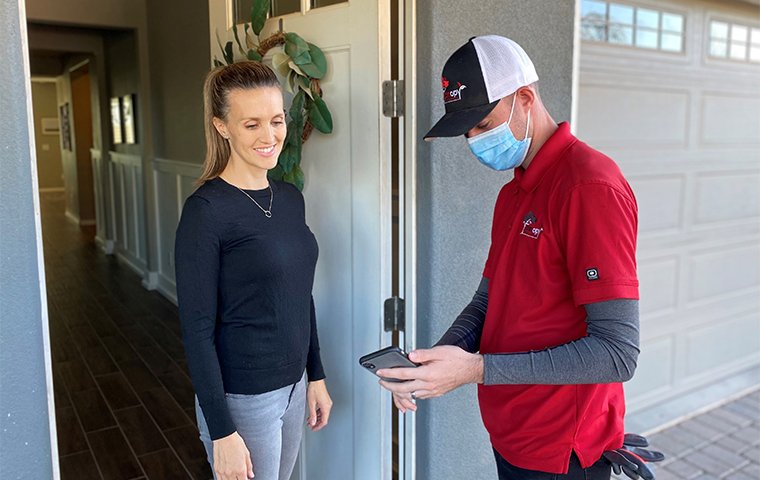 Follow-Up
To ensure your continued freedom from pest problems, Canopy Pest Control provides follow-up treatments as needed, based on your customized pest control plan. Whether it's every two, three, or four months, an experienced pest technician will return to repeat the treatments when it is convenient for your schedule. These treatments usually focus on the exterior of the property and the garage area, but our pest experts will address issues on the interior of your home if requested.
Peace Of Mind Under The Canopy
When your home is under the Canopy, that means we treat you and your family like our own family. Phoenix residents mean something to us because we are Phoenix residents, and our professional pest technicians will always treat you like one of their own family members. With over ten years of pest management experience keeping local pests out of homes with the most innovative organic pesticides in the industry, Canopy Pest Control can offer the very best residential pest control solutions in our service area. We also offer specialized Termite Control services for your Queen Creek home.
Plus, with our price-match guarantee, we can promise the most budget-friendly services in the area as well. Don't wait for the health threats and potential damages caused by unwanted pests. Contact Canopy Pest Control today to protect your family, your investment, and your peace of mind. You can also contact us for all of your commercial pest control needs in Queen Creek and beyond.
Request Your Free Inspection
Complete the form below to schedule your no obligation inspection.