Five Easy Ways To Keep Silverfish Out Of Your Queen Creek Home
February 15, 2021
Not many people would consider reading about pests a fun activity. It may not be an exciting task, but it's a necessary one. The more you know about various insects and creatures, the better. You'll have vital information that will help you figure out how to keep them away from your Queen Creek home. Understanding how a critter functions and what drives them to violate human dwellings is essential in choosing proper prevention tactics.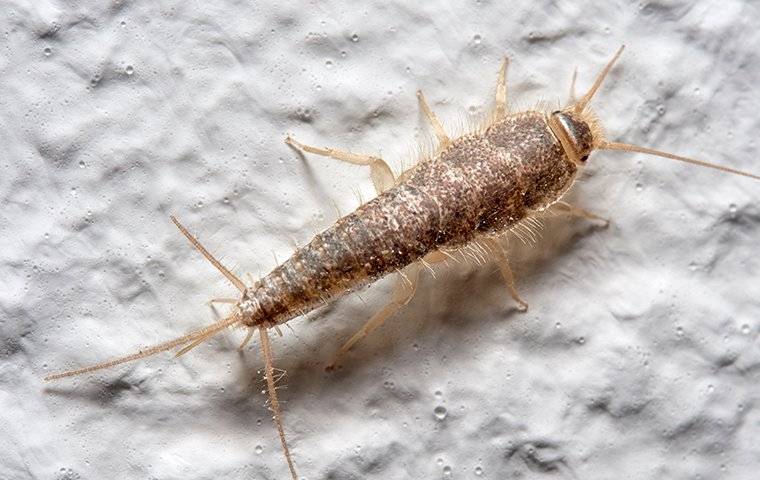 Some pests are so rampant and ruinous, tips about them are widely shared. This isn't the case with silverfish. A lot of folks don't know where they come from. Even worse, they are unaware of what their risks are. You can unveil these facts and learn five ways to stop silverfish now. Also, get relevant details about Canopy Pest Control.
Tip #1 Repair & Restore
Silverfish gravitate to dark spaces and flourish around moisture. Therefore, keeping excess water to a minimum is a central part of deterrence. If there are any plumbing issues, leaks, or fixture faults, have them repaired right away. As for how these bugs get inside your home in the first place, they often come through cracks and crevices. Seal the openings you find around doors, windows, baseboards, and foundations. These pests are typically found in:
Kitchens
Bathrooms
Attics
Basements
Sheds
Garages
Boxes
Storage containers
Few insects are as curious-looking as silverfish. Their appearance is why people are sometimes frightened by them. Metallic skin covers their carrot-shaped bodies. Even their coloring is unique, as they come in blue-silver, brownish-gray, or white. They have three protruding filaments that are creepily long and two antennas. Six legs help them scamper with speed. Size-wise, they are 0.75 of an inch long.
Tip #2 Have Things Nice & Airy
Moisture isn't the only environmental element silverfish are drawn to. They love humidity. To manage warmth, make good use of an air conditioner or dehumidifier. In regards to venting, you should definitely leave your crawlspace vents open. They should never be closed.
Tip #3 Keep Your Eyes Peeled
Given where silverfish tend to congregate, you want to thoroughly scan outdoor storage items before bringing them inside. The same goes for packages and exterior furniture. Silverfish are mainly a detriment to personal belongings. They eat up fabrics and paper materials. If an infestation is underway, you'll begin to find tiny holes in your clothing, linens, and similar items. Upholstered furniture might also be affected. Documents, books, and magazines may be tattered. These insects also consume glue, wallpaper, and cellulose shampoo. Other signs of a silverfish invasion are seeing these nocturnal bugs during the day and noticing their peppery fecal matter on surfaces.
Tip #4 Be Neat
Maintaining a clean household is necessary to ward off pests in general, but there are specific chores you'll have to complete to discourage silverfish. Finish your laundry as soon as possible. Any type of cloth that's also wet is heaven to these bugs. Put food and trash in containers with tight lids. This will reduce their sources of food, as well as washing your dishes and taking out the garbage regularly. Silverfish feast on pantry goods consisting of carbohydrates. Moreover, they normally target grains, sugars, starches.
Tip #5 Contact Canopy Pest Control
Be careful when smashing or handling silverfish. Direct contact could result in an allergic reaction or skin irritation. Fortunately, these insects don't bite. They will attract other critters, like carpet beetles though. They must be exterminated. We at Canopy Pest Control will safely achieve that with organically based treatments, applied by our experienced technicians. Our services and affordable prices are guaranteed. Give us a ring today! We're ready to help!