Professional Pest Solutions For Apache Junction, AZ
When pests invade your Apache Junction home or business, they'll not only put your structure at risk, but they'll also bring dangerous diseases onto your property. With what matters most to you being threatened by dangerous and destructive pests, it's important to make the right choice for your professional pest control needs.
At Canopy Pest Control, we understand that professional pest control is a crucial decision that could impact your home or business in a variety of ways. That's why we take pride in providing the highest quality residential and commercial pest control methods in the business. When you seek shelter under the canopy, you're getting the kinds of services backed by our proven track record:
Family-owned and operated.

24 years of combined pest control experience.

Eco-friendly products.

Detailed, attentive customer service.
If you're looking for pest control services that put your needs first, then your search has come to an end. Read more about our specific services below or give us a call to schedule a free property inspection.
Residential Pest Control In Apache Junction, AZ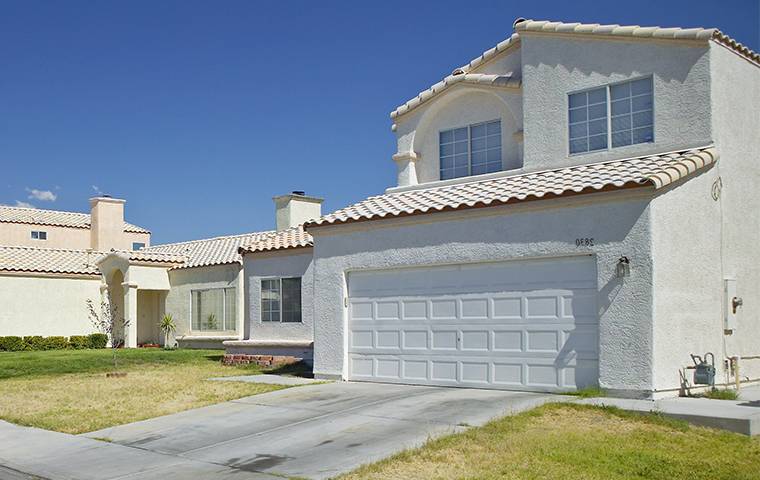 As pests invade your Apache Junction property, you have two options: get professional help or try to stop the infestations yourself. As a homeowner, you probably have too much on your plate to handle pest problems thoroughly, so you might end up wasting your money on store-bought remedies. Wouldn't you rather be able to put your trust in a pest-free guarantee?

At Canopy Pest Control, we take pride in providing professional assurances that you won't have on your own. With all kinds of health dangers and property damage on the line, putting your trust in our highly-trained pest professionals is the wise decision, and we can back up our promises with a proven track record and a pest-free guarantee. Give us a call today to schedule a free inspection.
Commercial Pest Control In Apache Junction, AZ
When pests invade your Apache Junction business, they can destroy or contaminate hundreds of dollars' worth of inventory. Unfortunately, a few hundred bucks is the least of your worries. With the power of social media, one pest sighting can lead to severe damage in the community, putting your entire business at risk.

Instead of trying to deal with a pest problem on your own, find protection for your business under the canopy. With Canopy Pest Control, you'll not only get the professional touch of our trained pest technicians, but you'll also get the assurances that come with our years of experience. We have general pest protection plans that you can customize for your business facility, and we also have emergency pest services that can ensure your customers will never witness a pest problem between visits. Call us today to get a free estimate.
How To Stop Termites From Damaging Your Apache Junction Home
Termites are some of the most destructive insects on the planet...over time. When given at least 18-24 months, termites can cause thousands of dollars' worth of damage on your property, and most homeowners won't spot an infestation until it's too late. That's why the two best things you can do on your own to limit termite activity are spotting an infestation early and limiting their accessibly to your home and property. The early signs of a termite infestation include:
Visible damage to exposed wood.

Mud tubes along foundation walls.

Shed wings of swarmer termites.
If you notice these signs, it's important to get professional help immediately. There's really nothing you can do on your own to get rid of termites once they're inside.
If you can limit moisture buildup around the property and store woodpiles away from the structure, you might be able to deter an infestation. However, there is no such thing as guaranteed DIY termite prevention. If you want assurances instead of risking thousands of dollars in damage, find protection under the canopy.
With our highly trained pest technicians and innovative termite treatments, we can provide the termite-free guarantee that you're looking for. We can eradicate any current issues after a free inspection, and then we can provide customizable termite prevention based on your property's needs. Call us today for your free inspection.
Four Tricks To Keep Cockroaches Away From Businesses In Apache Junction
When cockroaches start popping up around your Apache Junction business, it should make some serious alarm bells go off in your head. First of all, cockroaches are incredibly skittish around humans, so even if you only see one or two, there could be hundreds or even thousands more within your walls. Plus, roaches can contaminate your inventory and food-preparation areas, spreading dangerous bacteria that can lead to diseases like salmonella, E. coli, and more.
Since roaches can squeeze into small cracks around your business facility to gain entry, the best way to keep them out of your business is to limit their attraction to your property:
Control moisture buildup.

Clean regularly to prevent loose crumbs.

Store food and trash tightly and securely.

Seal cracks and crevices around the foundation.
While all of these can limit your chances of incurring a roach infestation, the only guaranteed roach prevention methods come under the canopy. With monthly treatments and innovative roach control solutions, we can ensure your customers will never witness a roach problem in your facility. Give us a call today to get a free estimate.
Request Your Free Inspection
Complete the form below to schedule your no obligation inspection.